Ce fac cand Cypress nu merge?

Când dorești să verifici dacă un anumit site web sau serviciu funcționează, în general deschizi site-uri precum https://downforeveryoneorjustme.com/ sau https://down.com/ pentru a verifica dacă și alții întâmpină aceeași problemă și pentru a te liniști puțin.
Dar ce faci dacă rulezi teste în Cypress Cloud (vezi mai jos) sau rulezi Cypress într-o imagine Docker și, dintr-un motiv pe care nu îl poți identifica, ceva nu funcționează?
Cypress Status to the rescue
Cypress are un site web (https://www.cypressstatus.com/#) dedicat afișării stării curente a serviciilor sale.
Pe pagina principală poți vedea imediat dacă există servicii care au probleme în prezent.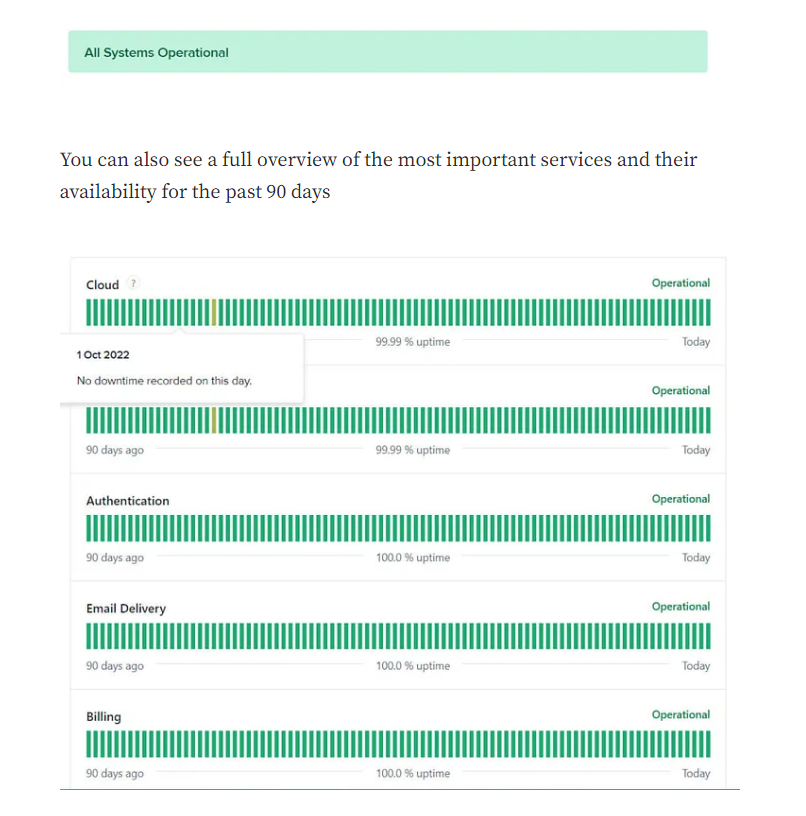 De asemenea, poți vedea o prezentare completă a celor mai importante servicii și disponibilitatea lor în ultimele 90 de zile.
În cazul în care ești interesat să vezi incidente anterioare, există o listă în partea de jos a paginii, în ordine cronologică.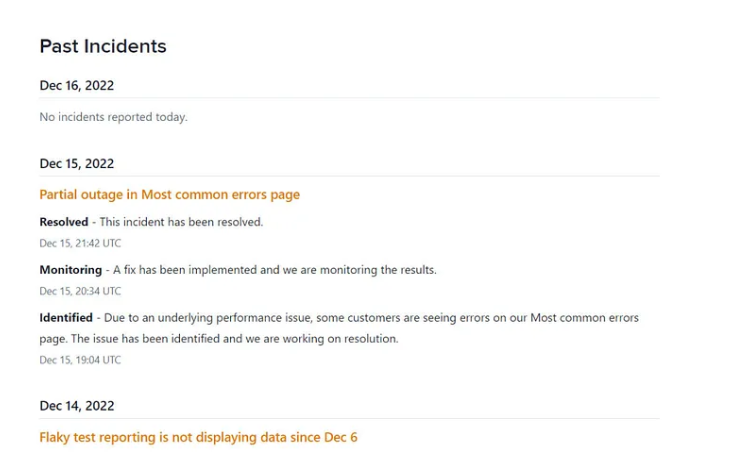 De asemenea, în cazul în care nu dorești să încarci pagina de fiecare dată când crezi că un serviciu Cypress are o problemă, există posibilitatea de a te abona și a primi notificări când incidente sunt create, modificate sau rezolvate.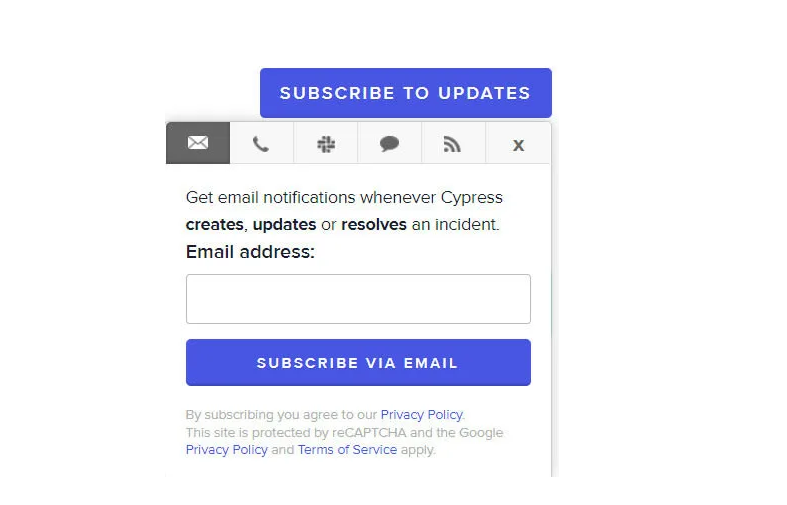 Revizuire și comentarii
Data viitoare când dorești să afli dacă toate serviciile Cypress funcționează, poți utiliza site-ul și informațiile sale. Aruncă o privire la pagină, exploreaz-o și comentează ce părere ai despre informațiile oferite și ce ai schimba.